A Partnership between MTS and CTI
News & Resource
Company News
A Partnership between MTS and CTI
13 May 2021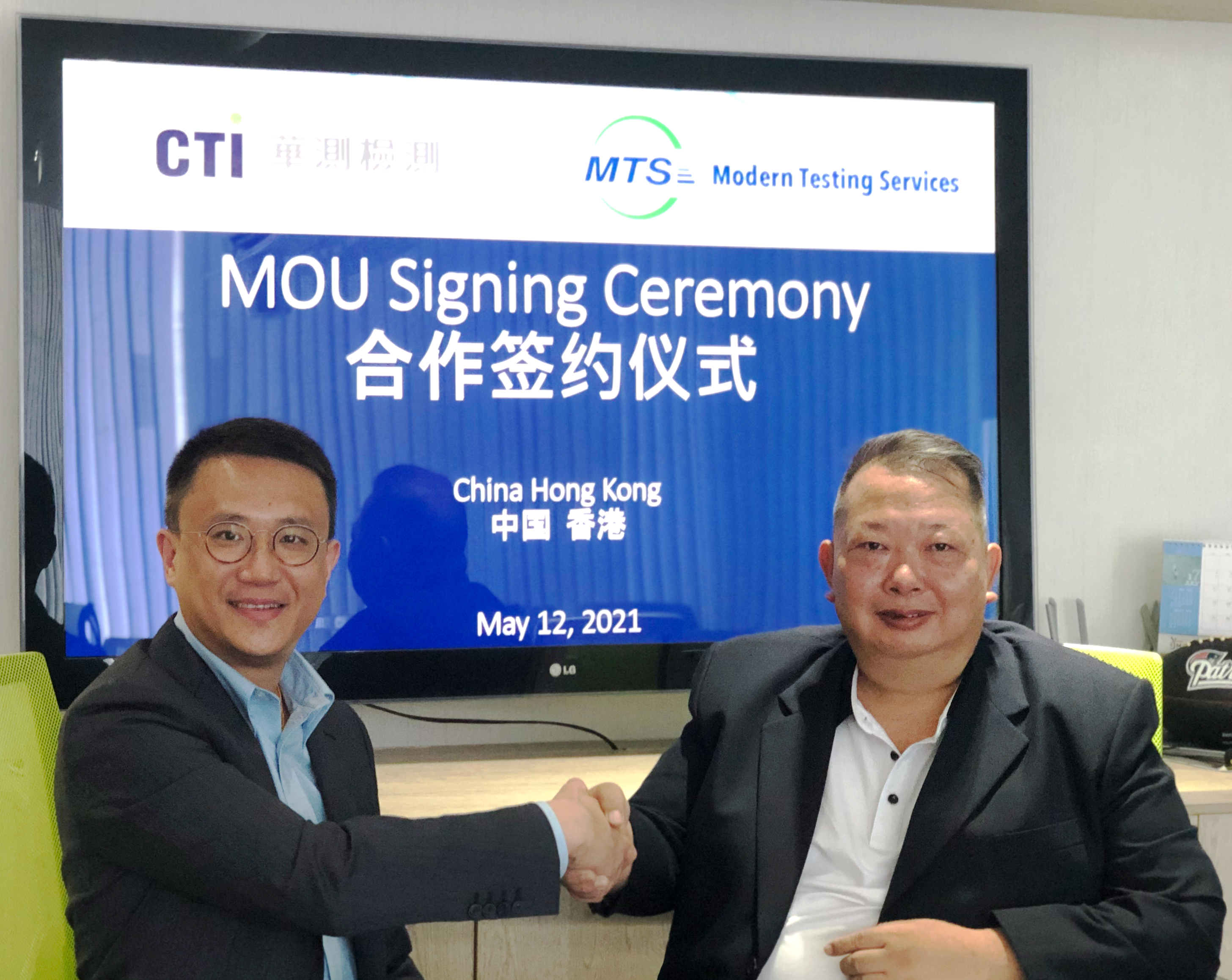 A Partnership between MTS and CTI
Modern Testing Services (MTS) and Centre Testing International (CTI) are pleased to announce the signing of a memorandum of understanding (MoU) on 12th May 2021 for the collaboration of laboratory services to expand the global footprint of both entities' consumer product quality assurance services. This new partnership establishes an agreement to jointly work together to develop and deliver cutting-edge QA/QC solutions to the consumer products industry across the globe.
If you would like to learn more about the partnership between MTS and CTI, please contact us at
enquiry@mts-global.com
About CTI
Centre Testing International (CTI) was established in 2003 as the first listed company in the TIC industry in China (stock code: 300012). CTI is China's leading product testing, inspection, certification, and consulting firm with over 10,000 employees operating in a network of more than 260 offices and 150 laboratories in over 70 cities across the globe. CTI's laboratories are recognized internationally with accreditations by CNA, CMA, SPRING, NOM, UKAS, TSCP, and CPSC. Moreover, CTI prossesses branches in Taiwan, Hong Kong, Singapore, UK, Germany, and North America to respond to the needs of a global economy.
For further information, please visit the CTI website at
www.cti-cert.com
About MTS
Modern Testing Services (MTS) was founded in 2006 as an independent consumer products quality assurance company specializing in product testing, inspection, and QA/QC services. Today, MTS sets its footprint in more than 19 worldwide locations comprised of some of the most technically strong and innovative minds in the industry. The mission of MTS is to deliver accurate, efficient, and cost-effective technical services with the highest level of integrity to ensure the quality and safety of consumer products.