MTS-Turkey (Ekoteks) Launches Determination of Antiviral Activity Testing Services
News & Resource
Company News
MTS-Turkey (Ekoteks) Launches Determination of Antiviral Activity Testing Services
07 July 2021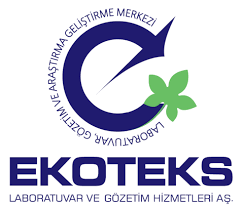 MTS-Turkey (Ekoteks) Launches Determination of Antiviral Activity Testing Services
In the Covid-19 pandemic era, the need to verify the antiviral activity tests of the products with virucidal activity produced by different sectors has gained importance. To support the increasing demand for products with protective effects for health and hygiene, MTS-Turkey (Ekoteks) has launched the Determination of Antiviral Activity testing services.

Our experienced experts can help determine the antiviral activity of your products by testing to the following standards:
ISO 18184:2019 - Determination of Antiviral Activity of Textile Products
ISO 21702:2019 - Measurement of Antiviral Activity on Plastics
BS EN 17272:2020 - Chemical Disinfectants and Antiseptics; Methods of airborne room disinfection by automated process.
BS EN 14476:2013 + A2:2019 - Chemical Disinfectants and Antiseptics; Quantitative suspension test for the evaluation of virucidal activity in the medical area.

Among the tested products, UV-C equipment, Ozone generating systems textile products, plastic and non-porus surfaces, chemicals and disinfectants can be stated. Mainly, following viruses can be detected and analyzed in the laboratory:
Adenovirus

Poliovirus

Murine Norovirus

Influenza A H3N2

Vaccina Virus

Feline Calicivirus

Influenza H1N1Rodent Protoporvovirus

Human Coronavirus


For more information regarding the Determination of Antiviral Activity testing services, please contact us at:

Sevim Razak, Techincal Manager
[Sevim_atmaca@ekoteks.com, telephone: +90 0212 676 78 66, ext.: 104]

Nagehan Gencay, Assistant Techincal Manager / Marketing
[Nagehan_gencay@ekoteks.com, telephone: +90 0212 676 78 66, ext.: 141]