MTS Webinar Training: Introduction to Toxicological Assessments (LHAMA, TRA, SDS, CHCC, CPSR, PROP65)
News & Resource
Events
MTS Webinar Training: Introduction to Toxicological Assessments (LHAMA, TRA, SDS, CHCC, CPSR, PROP65)
18 December 2021
Introduction to Toxicological Assessments
MTS is pleased to announce a webinar, "Introduction to Analytical & Toxicological Assessments" for manufacturers, distributors, and buyers of cosmetics, fragrances, art materials, and toys.
This webinar will provide an overview and updates on LHAMA, TRA, SDS, CPSR, PROP65, and CHCC to give you a better understanding of the requirements, procedures and challenges associated with these chemical regulations to ensure you are working correctly towards product compliance in the US and EU markets.
Date: January 18, 2022 (Tuesday)
Time: 1:00 PM - 2:00 PM (US-EST), 6:00 PM - 7:00 PM (UK-GMT)
Speakers: Dr. Jongsei Park, Diana Sar
Cost: Free of Charge

To join the webinar, click here or the button below:




*If you can't join the live webinar, don't worry! Once you are registered, we will send you the webinar recording and slides to your registered email address. After registering, you will receive a confirmation email with a webinar link.

SPEAKERS


Dr. Jongsei Park
Dr. Jongsei Park received his Ph.D. in Chemistry from Johns Hopkins University, Baltimore, MD, U.S.A. He is a Certified Toxicologist of the Academy of Toxicological Sciences, Diplomate of the American Board of Forensic Toxicology, UK and EU Registered Toxicologist, Listed Toxicologist of US CPSC for review of art materials, and member of the Society for Chemical Hazard Communication. He has been involved in analytical toxicology, regulatory toxicology, hazardous chemical management and hazardous substance risk management for more than 40 years. He has prepared more than 1,000 LHAMA, TRA, CPSR, and SDS reports per year for MTS and has authored more than 150 peer-reviewed journal articles on toxicology and risk assessment topics.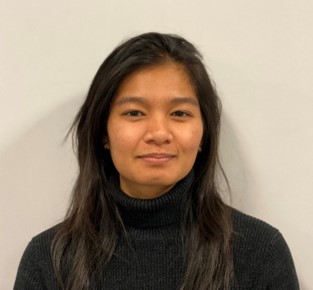 Diana Sar
Diana Sar is the Assistant Toxicologist of the Toxicology Department at MTS (Norwood, MA). She holds a B.S. in Chemistry (concentration in biochemistry) from Bridgewater State University. She has worked with the organization for more than a year and is very knowledgeable about global regulations necessary for generating LHAMAs, TRAs, CPSRs, SDS, COAs, etc.

AGENDA


1. Labeling of Hazardous Art Materials (LHAMA)
Regulations on arts & crafts products; FHSA, LHAMA

Enforcement by CPSC

Labeling of Hazardous Art Materials



2. Toxicological Risk Assessment (TRA)
TRA commonalities among countries




TRA differences among countries

GHS Hazardous Classifications (Chemical/ Physical)

TRA standards and requirements by country (Canada, EU, UK, AUS/NZ, Mexico)



3. (Material) Safety Data Sheet - (M)SDS
Classification, Labelling and Packaging (CLP)

(M)SDS Requirements



4. Cosmetic Product Safety Report (CPSR)
EC Cosmetic Regulation: Annexes

Allergenic Fragrances

Directive 2009/48/EC




5. U.S. Color Additives
FDA Color Additive Status List



6. CA Prop 65

7. Chemicals of High Concern (CHCC)
Washington State

Oregon State

Vermont State

New York State